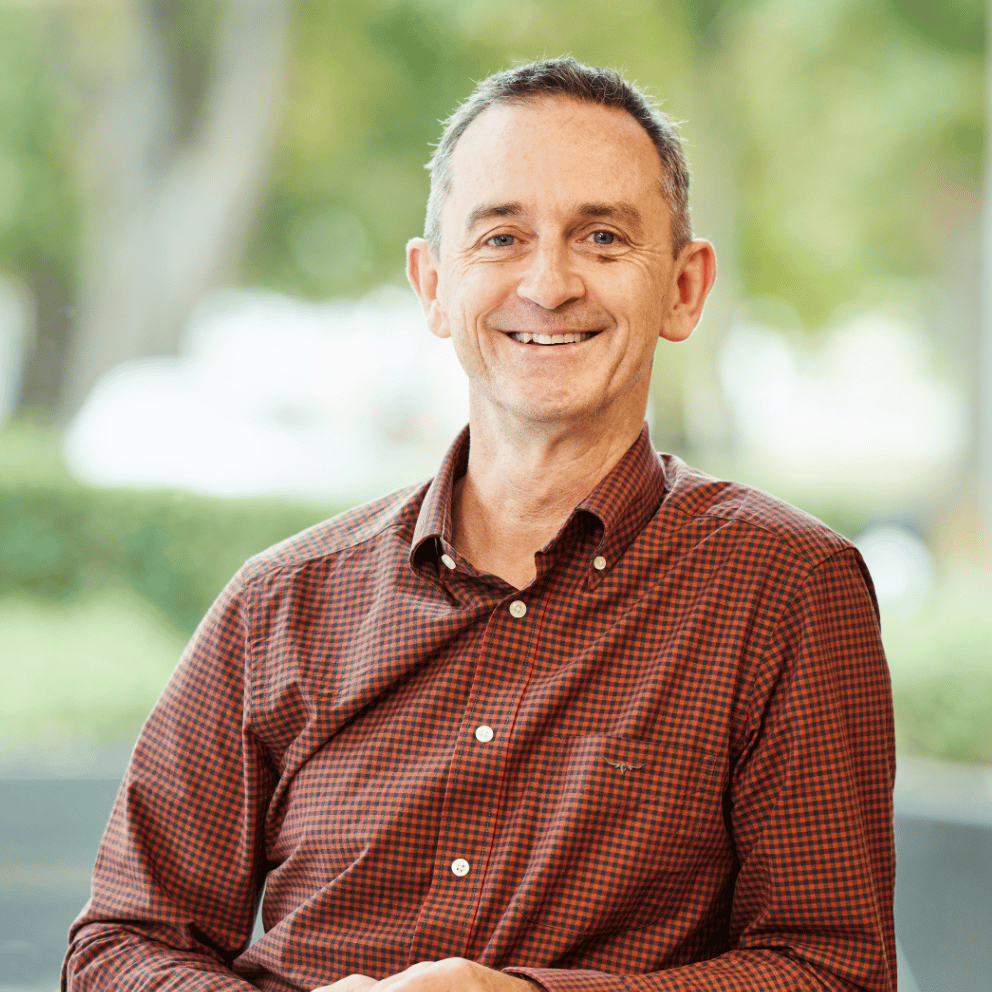 As Seequent's CEO, Graham is focussed on business growth and performance, driving new business opportunities and a range of core business functions.
He brings leadership, commercial and operational experience from multiple geographies, sectors and functions. These include financial services, renewable energy, international charter shipping and forest management, holding roles in Australia, UK and New Zealand. He gained a first-class honours degree in Forestry Science from Canterbury University, MBA and Diploma in Management Consulting from Leeds UK. His connection with Canterbury University continues as Chairman of the MBA board.
Philip joined Seequent following a 15-year investment banking career with Morgan Stanley in London and Singapore.  He advised on transactions across all sectors but in particular the natural resources sector, where he worked with Rio Tinto, Glencore, Anglo American, AngloGold-Ashanti, and many others.  In 2014, Philip joined a New Zealand investment bank before joining Seequent in 2019 as Head of Corporate Development.
Philip previously worked at the New Zealand Treasury and in the Beehive as Economic Advisor to the New Zealand Minister of Finance.  Philip has Commerce and Law degrees from the University of Auckland.
Daniel is Chief Revenue Officer, responsible for driving sales, market, and channel development at Seequent
Daniel joined Seequent in 2017 as General Manager of the Civil & Environmental division. He brings over 20 years' experience in the technology industry, including executive roles with Trimble in both start-up and large established business units. He has global executive experience in strategy, business performance, marketing, sales and general management, having built and led teams from inception to many hundreds in size.
Daniel has an MBA from the University of Colorado and Bachelor of Science, and Bachelor of Surveying degrees from Otago University, New Zealand.
Joining Seequent in 2022, John brings over 30 years of innovative technology expertise to his role at CTO.
John is focused on the strategic business and technology direction for the company by continuing to support our customers' subsurface needs through our highly innovative and expanding product portfolio, and the ecosystems leveraging Seequent's technologies worldwide.
John attained a Bachelor of Science in Physics and Computer Science at Wilfrid Laurier University in Canada, and has held positions across a variety of sectors and organisations in the Unites States, Canada, and Japan, including Quartet Health, Lightspeed, Dassault Systems, and BlackBerry.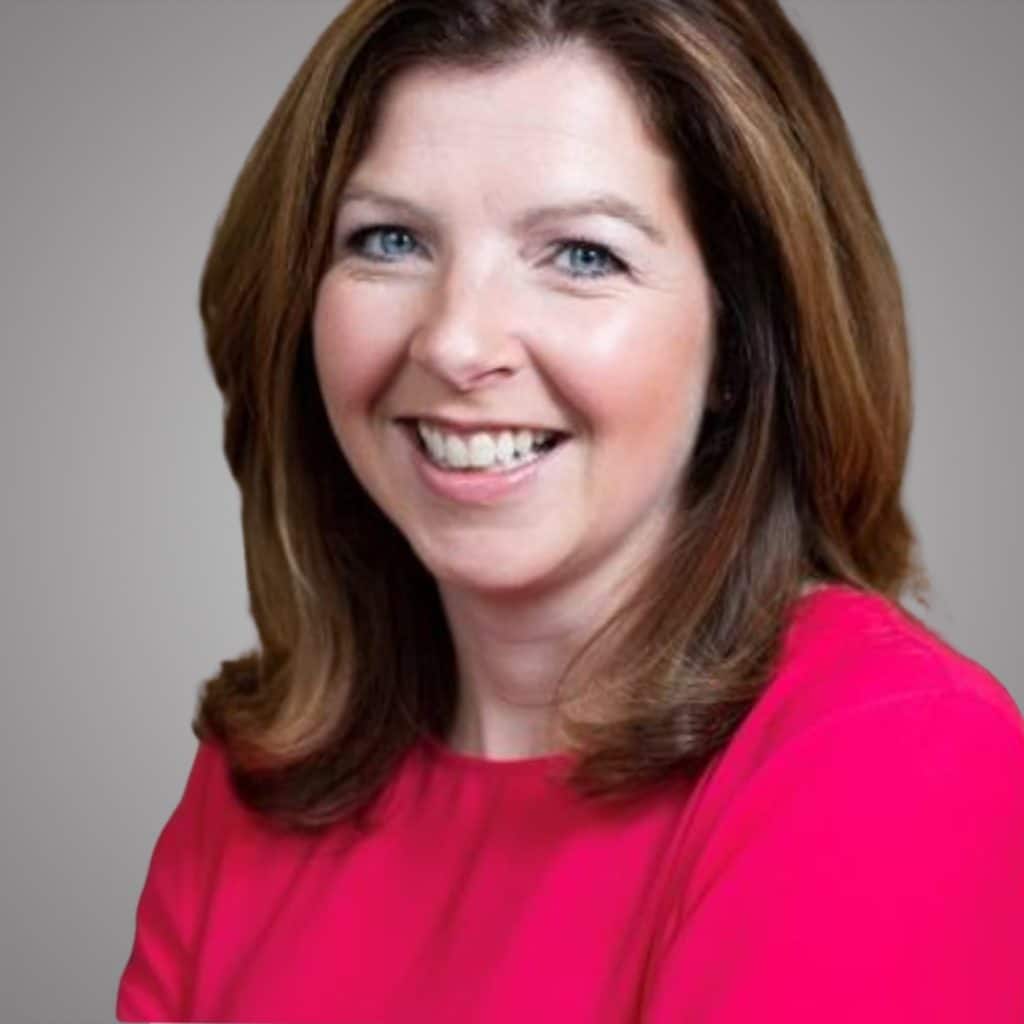 Jo strategically leads multi-discipline, regional and global teams to design and deliver the best experience across every touchpoint of the customer journey.
She has over 20 years of experience in marketing, sales and consulting for both the public and private sectors, including the global organisations in the FTSE and NASDAQ.
A passionate advocate for equality and diversity, Jo co-founded Seequent's thriving Women's Leadership Circle in 2020, now with over 200 members and counting.
Jo attained a Bachelor of Science degree in International Business with French and German from Aston University, Birmingham, UK and volunteers as a mentor for various initiatives (UK).
Anthony joined Seequent in 2022 bringing nearly two decades of legal experience to the team.
Based in Auckland, New Zealand, Anthony has a wide and varied range of legal and commercial experience with leading law firms in New York and New Zealand. And in a variety of senior in-house positions in London and New Zealand.
Anthony is a qualified lawyer and recently completed his Postgraduate Diploma in Business from the University of Auckland.
Phil Ohs has filled the role of Executive Adjutant for Seequent since June 2016. As Executive Adjutant Phil is responsible for facilitation of the various Executive Governance forums and oversight of Strategic projects for the business.
Prior to joining Seequent Phil's career was in the Telecommunications domain; initially for Telecom NZ and then for IBM New Zealand for 20 years. Within IBM Phil's roles encompassed Product Development, Systems Implementation, Key Account Management and Sales. His most recent role at IBM was Head of the Communications Sector for New Zealand.
Lisa Wall, Chief People Officer, joined the Seequent team in 2017. She brings nearly two decades of diverse human resources experience to the team. With a background in operations management, a psychology degree from Dalhousie University, and Human Resource Management at Mount Royal University and London Business School.
Based in Calgary, Alberta, Canada, she held leadership and consulting roles in technical and executive search before joining the Human Resources team of one of the world's largest energy companies to experience recruitment and talent management from the inside. These comprehensive roles allowed her to gain valuable expertise through her involvement in large-scale workforce strategic planning, HR process and policy design, job evaluation, training program development, career management, and recruitment leadership. As Chief People Officer, it's Lisa's mandate to foster a world-class place for people to do their best work together.
Karl strives for operational excellence that empowers clients to solve interesting project challenges and supports Seequent as a high-growth, sustainable business.
He first joined Seequent as a geologist and ARANZ Geo software tester. Following the Canterbury earthquakes (2010/11), Karl led response and rebuild programmes as an engineering geologist consultant. In 2015, he returned to Seequent as a Regional Director of Sales (mining focus) in Perth, Australia.
Karl attained a Bachelor of Geology degree and a Postgraduate Certificate in Engineering Geology from the University of Canterbury, New Zealand.
Iain McLean has extensive business experience in senior management positions in a wide range of technology companies.
Developing hardware, software and service solutions, these enterprises operated in markets ranging from alternative energy to local government and from healthcare to the mining industry. Most recently he was Vice President, Americas for Gemcom Software, both before and after their acquisition by Dassault Systèmes and Chief Operating Officer for MineSense Technologies. Iain was a member of the Board of Directors of Platinum Group Metals Ltd from 2000 to 2020.
Iain holds a BSc degree in Mining Engineering from the Royal School of Mines and an MBA from Harvard Business School. Committed to lifelong learning he also holds a BA in Archaeology from the University of Leicester and most recently completed (2016) an M.Phil in Egyptology from Cambridge University. His research has focused on Pharaonic Gold Mining.
Throughout his career in technology companies, he has been involved in complex 'go to market' activities and has focused on creating strong teams to implement strategic plans.
Ignacio (Nacho) leads Seequent's Latin American business development operation, with a focus on driving growth and building high-performance sales and technical support teams to connect our technology solutions with customer needs in the region.
Joining Seequent in 2013 as a Senior Geologist, Ignacio brings over 15 years of experience in Mining, Resource Geology, Exploration Geology and business development. He has held pivotal roles as LAM Technical Director, LAM Regional Director and Geostatistics Solutions Director.
Ignacio attained a Bachelor's degree in Geology and a Master of Science degree in Economic Geology from the University of Campinas, Brazil.
Leading the regional team, and with extensive breadth of leadership and commercial experience, his focus is on scaling profitable growth, deep customer engagement and operational performance.
Joining Seequent in July 2020, Colin brings over 20 years experience across a variety of B2B technology sectors and stages. Lucky to have worked across Asia, and the US, his depth of exposure is across the EMEA region. The last 10 years has seen Colin engaged in PE technology companies, and latterly was VP Europe for a high-growth SaaS customer-experience platform.
Building on a first career in the British Army, Colin has a focus on teams, leadership and execution, and holds an MBA from Warwick Business School.
Paul leads the geotechnical analysis group, with a focus on driving growth and building high-performance teams to connect innovation with customer needs.
Joining Seequent in 2019, as part of the GEOSLOPE acquisition, Paul brings over 30 years of software expertise to the business. He held integral roles at GEOSLOPE including product development team leader, Board member and, from 2014, CEO.
Paul attained a B.Sc. in Computational Science (Great Distinction) from the University of Saskatchewan and an MBA from Queen's University, Canada.