Understand the complexities of the subsurface with Leapfrog Energy
Powerful geomodelling technology for an industry in transition
Get a demo
Talk to us
Intuitive workflows, rapid data processing, and visualisation tools designed for energy experts allowing you to spend time building and analysing robust 3D conceptual models.
Tools and workflows tailored for subsurface professionals
Leapfrog Energy is an intuitive, workflow-based 3D subsurface modelling software that enables you to build and refine models – fast. With over 30 years supporting the energy industry across the Seequent portfolio, this powerful technology streamlines your workflows and reduces risk to meet energy industry needs.
Make intelligent decisions about your project with workflows for well targeting, ground modelling, basin and play screening, and reservoir geoscience in a single 3D model. Leapfrog Energy's user-friendly tools and processes streamline data and empower collaboration, so you can.
Accelerate Reconnaissance and QA Workflows
Rapidly build and analyse robust 3D conceptual models from multidisciplinary data. Take sparse well, geophysical and legacy data and build robust 3D conceptual models accelerating high grading workflows for prospects or plays. Make confident decisions on well targeting and during drilling operations.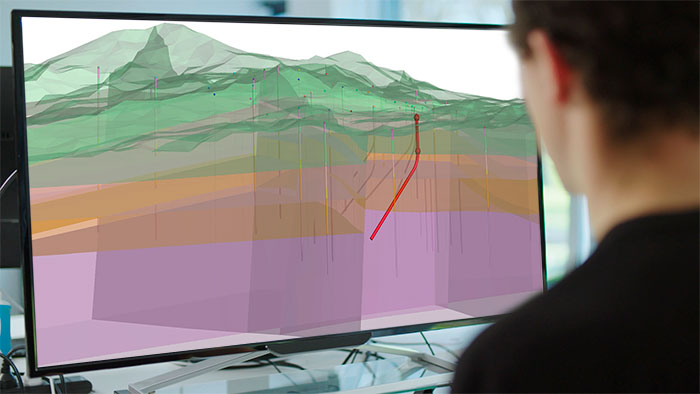 Optimise well planning and targeting
Make confident decisions on well targeting and during drilling operations. Rapidly build and test well trajectories and prognoses in 3D based on your subsurface models, ensuring you're always working with the latest information. 
Add new data or make changes to a model to dynamically update all dependent models. Gain insights to change the trajectory of wells as you drill them as soon as the latest data becomes available. 
Reduce risk in complex offshore environments
Understand and communicate the complete picture of the subsurface with powerful 2D and 3D visualisations. Influence foundation design or location for turbines utilising geophysical, geological and geotechnical data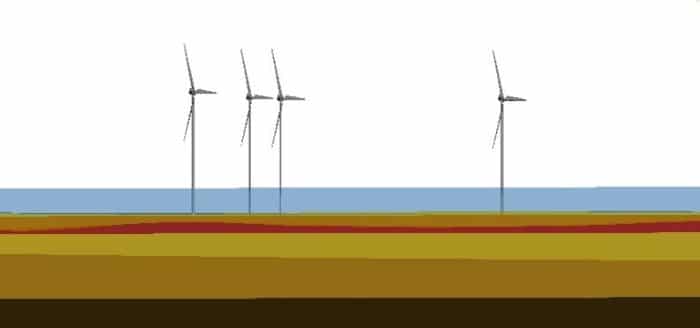 Eliminate Silos
Unite geology, flow, and numerical models to create a continuous workflow between teams. Bring all geoscience data into a single environment through direct integrations with industry-leading subsurface engineering and geophysical software.
Leapfrog is the leader in geological modelling for a reason - our customers are our core focus.
Build dynamic, conceptual models that combine geology, geophysics, and subsurface engineering insights.
Leapfrog Energy's features and workflows bring your teams and data together with: 
Geological modelling
Rapidly build and analyse robust 3D conceptual models from multidisciplinary data such as GIS, cross-sections, flow, geophysics, geology, wells, and more.
Visualisation
Analyse your data and look for correlations and patterns with simple, intuitive visualisation tools. Share insights across disciplines and help non-technical stakeholders make more informed decisions using 2D and 3D models. 
Well planning
Anticipate subsurface permeability and key reservoir conditions by testing and refining a 3D geological model.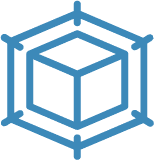 Flow Simulation
Quickly create flow simulation models from your geological and numeric models, export them for simulation runs, then import the results back into Leapfrog Energy.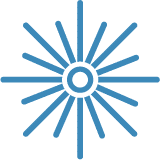 Numeric modelling
Create implicit numeric models from well data such as downhole well logs. These numeric models can then be evaluated on to flow models and block models, with all models linked to dynamically update when data or interpretation changes
Geostatistics and Calculations
Combine the visual insights from your 3D Leapfrog models with geostatistical insights in a single streamlined, flexible workflow. Methods available include;  Ordinary and simple Kriging, Inverse distance weighting, Nearest Neighbour, RBF.   
Geophysics
Integrate industry-leading geological and geophysical file formats to build a comprehensive conceptual model of the subsurface.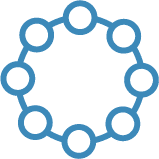 Sharing and collaboration
Create a continuous workflow between teams to build fast, rapid iterations of conceptual models. 
Create movies, share slices, and add annotations to explain your ideas. Use visuals to clearly communicate insights with other teams and non-technical stakeholders, generating crucial conversations and inform smart decision-making.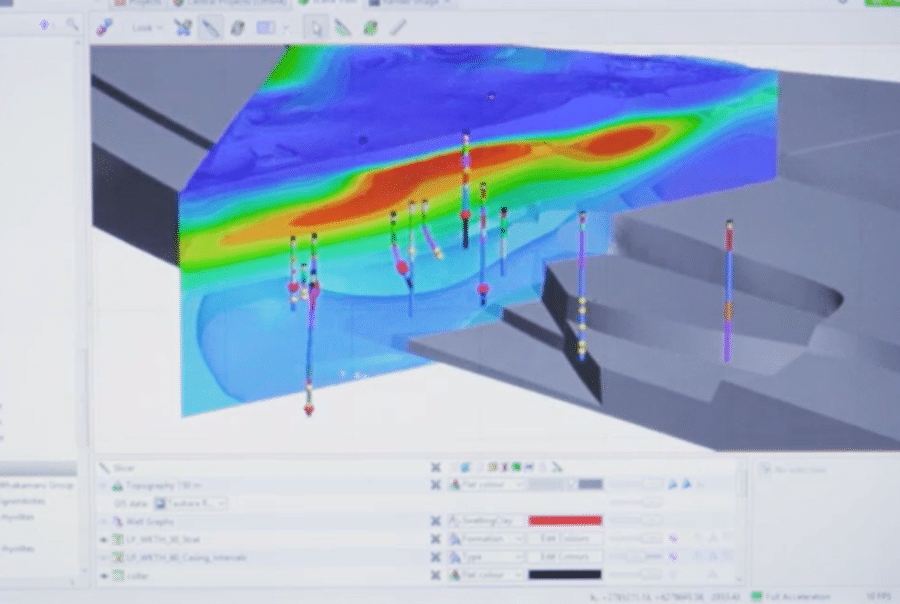 How Contact Energy benefit from Leapfrog Energy
They operate five geothermal power stations across three fields – Ohaaki, Wairakei and Tauhara. For…
A New Future For Geothermal: The Utah FORGE Project
In November 2018, we kicked off a five-year partnership with the Utah FORGE (Frontier Observatory…
Collaboration
Extract even more value from your data with a connected ecosystem that brings cloud hosted collaboration, visualisation and data management.
Visualise, track, integrate, and manage your geoscience data from a centralised, auditable environment with Seequent Central
Learn more
Interoperability
Leapfrog Energy interfaces with industry leading reservoir engineering and geophysical software for rapid interpretation of the subsurface.
Combine all of your subsurface data in one place and utilise outputs from adjacent tools. With flow simulation interfaces (ECLIPSE, TOUGH, MODFLOW, FEFLOW, CMG), Geophysical interoperability for seismic (SEG-Y), magneto-telluric (.MOD and .OUT), UBC and potential fields (Geosoft Voxel) data, well data (Petrel Deviation Files) and geotechnical (gINT, AGS, OpenGround) sources.
Learn more
Useful Information
Use With
Solutions For
Info for IT admins
Training and Online Learning
Kickstart your learning with guided paths that put you in the driver's seat and help you master key concepts, tools, and effective workflows.
Across the globe, our team hosts both in-person and remote training sessions. Even for experienced users, each session is a valuable chance to learn new workflows and skills.
Online training courses are also available, allowing you to self-serve training whenever and wherever you need it.
Explore now