Civil solutions: Manage ground risk
Bring together geotechnical teams to communicate a shared understanding of civil projects
Talk to us
UNEARTHED: Smart Cities of the Future
Don't let ground risks delay your project
Without a clear and evolving understanding of a site, project delays and added costs become increasingly likely.
When you can bring together all your data, analyse and mitigate risks of excavations and engineering designs, and communicate and collaborate with project partners and stakeholders – everyone can make the most informed decisions throughout a project​.
Geophysicists, engineering geologists, and geotechnical engineers use our software on infrastructure projects to plan, design, and construct roads, rail, bridges, tunnels, buildings, and dams and levees.
Seequent software empowers your team to:
Collaborate
Create continuous workflows between multidisciplinary teams and iterate rapidly with new insights
Communicate
Use 2D, 3D, and movie visuals to clearly explain ideas and gain new understanding from data 
Analyse
Run manual and automatic processes to uncover more from your data, quickly
Share
Peer review, comment, and send models and ideas to anyone, anywhere  
Integrate
Work with the common geoscience, engineering, and BIM formats you need for collaboration with your project partners
Track
Always know the latest version and organise all files in one single, Cloud accessible location  
Clean
Garbage in = garbage out, QA/QC your data quickly using powerful algorithms and intuitive geoscience data visualisations
See how ELEA IC uses Seequent solutions to support their BIM designs, increase stakeholder confidence, reduce risks, and save time:
Know the subsurface at every project stage
When you collaborate around a shared understanding of the ground conditions,
you can deliver projects faster with more certainty and achieve a better outcome. 
Create auditable workflows with teams, contractors, and joint ventures to bring all information together –
and be able to quickly react to the latest insights as your work progresses.  
Find solutions to support your project at every stage:
Propose
Integrate historical site records with the latest geological, geophysical,
and geotechnical data in a rich digital desk study that sets up your project for success.
Manage, clean, and interpret your data to refine models and explore alternatives that reflect your whole team's best, most current insights.  
Use 2D or 3D visualisations to quickly evaluate technical concepts and communicate your recommendations to all stakeholders in a way everyone can understand. 
Leapfrog Works
Communicate insights with dynamic 3D modelling designed for civil & environmental projects.
Learn more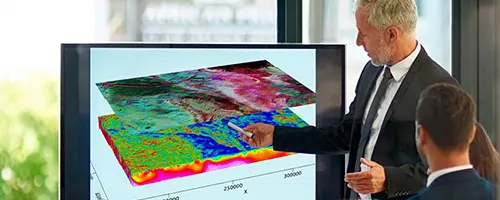 Oasis montaj
Visualise, analyse, and integrate all your geoscience data in interactive 2D and 3D models.
Learn more
Design
Fast track engineering designs by developing your leading
conceptual model with the latest ground investigation phases. 
Bring all insights from contractors and partners into one place so you understand geology across your entire site.
Track the growth in your understanding over time.
Consider and solve for a wide range of geotechnical scenarios incorporating physics for
slope stability, groundwater and airflow, thermal effects, as well as stress and strain.
Easily share and tell your data's story to clients, contractors, and the public.
Procure
Establish a common geotechnical baseline that accelerates procurement while decreasing project risk. 

Embrace BIM processes for ground condition management and collaboration throughout the tender process.
Apply project–based permissions that make data accessible to the right people at the right time. 
Seequent Central
Manage, track, and collaborate on geological data in a single, accessible environment.
Learn more
Leapfrog Works
Communicate insights with dynamic 3D modelling designed for civil & environmental projects.
Learn more
Construct
Ensure site activities are predictable from the moment you break ground.
Design temporary works and ground stabilisation methods, including ground freezing and dewatering. 
 Keep informed across rapidly changing site conditions as construction progresses with dynamically updated geological interpretations.
Iterate rapidly to develop your ready geotechnical BIM digital twin. Deliver robust analysis and design permanent groundworks and remediation of contaminated land on brownfield sites.​
Track, audit, and share how decisions were made when managing claims. 
Operate
Continually reference and test geotechnical digital twin models against reality to maintain operating performance over the life of the asset.  
Respond quickly and effectively to unexpected issues such as leaks in tunnels or dams, seepage, or land movement.
Add information to your model as you monitor infrastructure and run new surveys.
Remediate underlying causes of surface problems by building a deep understanding of the geology and where past decisions were made.
Have one place for all your project data and manage access for contractors, project managers, and partners.
See how civil engineering projects are succeeding with our software:
The Emu Swamp Dam is a proposed 12,100 megalitre urban and irrigation supply dam on…
Understanding the seismic risk of New Zealand's capital city requires an in-depth understanding of the…
Seequent software has been used to support design of a motorway extension from New Zealand's…
All Seequent software includes:
World class support
Our worldwide support team includes experts in your field. The majority of support requests are answered within 24 hours and project assistance is available.
View apps
Share your data visually to help stakeholders of all technical levels clearly understand risks and decisions.
Online training
Overview and in-depth training to get you started and upgrade your tech skills available on-demand and through webinars.
Software integrations
Import and export in industry standard formats for geotechnical and geophysical ground investigations, GIS, engineering designs, and BIM.
Events
Customers help shape our products. Attend online and in-person customer appreciation events, including our Lyceum user conference.
Flexible licensing
Whether you're consulting, operating in a joint venture, or as an asset owner, select from licensing options that adapt to your project.
More civil stories:
Major infrastructure projects need an ongoing understanding of ground and ground water conditions to hone…
How Leapfrog Works helped HDR quickly understand and communicate subsurface conditions for a feasibility design…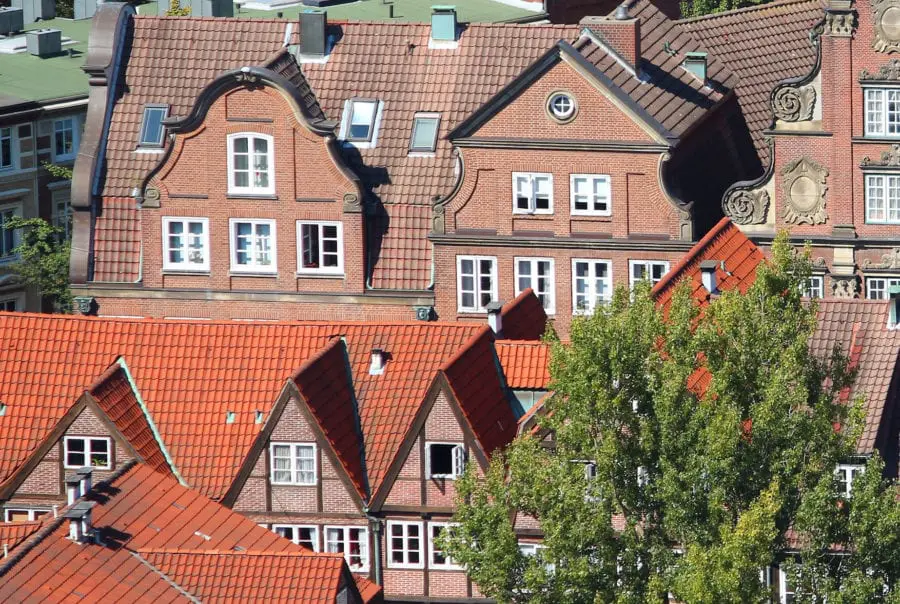 Lieberman Engineering, Residential Development, Hamburg Germany The Project Construction and environmental experts, the Lieberman Engineering…