We were amazed to learn recently that Leapfrog Works was used by a local team to help communicate the high-level complexity of Thailand's Tham Luang cave system. Sornsawan Utthakrue (Eye), a GIS engineer at Pöyry used Leapfrog Works to create a 3D model of the caves where 12 boys and their coach were recently trapped.
Using a mix of existing government data and 2D data from other technical teams, Eye created the 3D Leapfrog model to provide a high-level geological representation of the area and the location of the boys.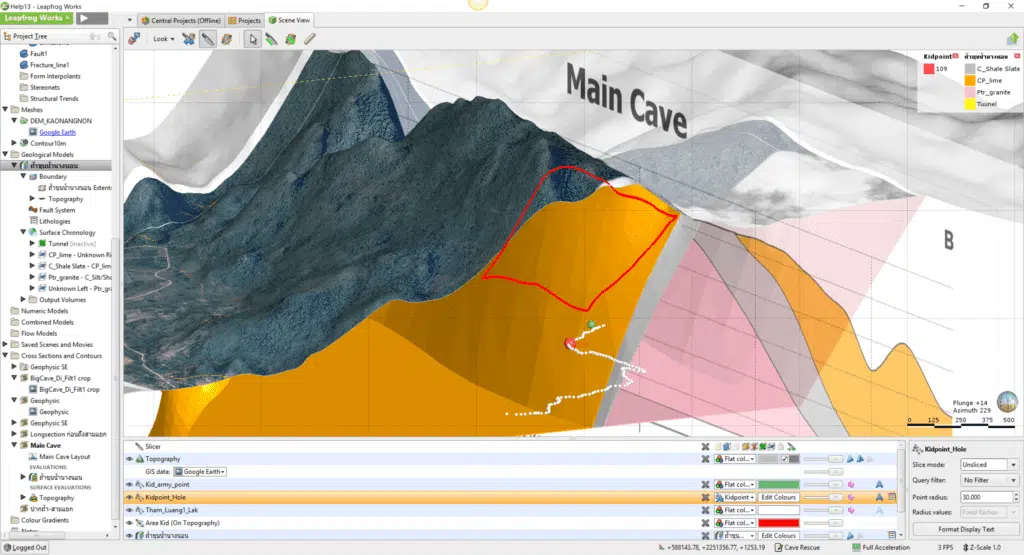 The model was made available to search and rescue teams, to add to their knowledge of the area and express the complexity of the cave geology. Rescue plans were based on all the data that could be gathered, including topographical maps, GIS, the 3D model and local knowledge.
Our Leapfrog solutions are designed to bring clarity to geological complexity and we are proud Leapfrog Works could be used to assist, even in a small way, in such difficult conditions.
Special thanks to Eye for allowing us to share her excellent work.
Main image credit: AP Images