After a whirlwind last week, Franklin arrived back safe and sound in Calgary. While recovering from jet lag, he spent some time updating us on his last few days in Gulu.
The last week of the program was successful and enjoyable. On Tuesday we had an uplifting day where we fixed a well at a public health clinic and family planning centre. The pump mechanism and riser pipe were very rusted, and if it had been left much longer, the clinic would have been without water. It was a short day for us, but a fulfilling and successful well repair.
The next day (Wednesday) we drove northwest for about an hour to Atiak. It was back to the standard routine of two electrical resistivity exploration crews and one well repair team. You can see their results from the surveys here, in Seequent's web application View. This area was a particularly nice site – the town is relatively well off since it sits at an intersection where the road from Gulu splits; one direction goes to Nimule in South Sudan, the other direction goes to Adjumani, a current hub for NGOs who work at many refugee camps in the area.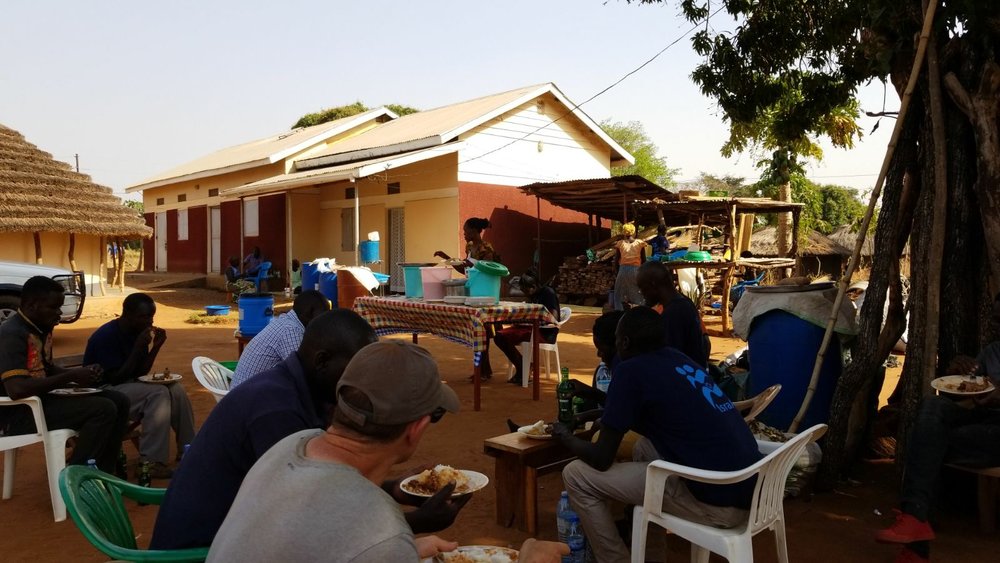 We also had a lot of community engagement – everyone was appreciative of the work we were doing, and they donated quite a bit of money to the program as well as lunch and sodas for all the students.
The most interesting thing from Atiak, though, was not something we saw when we were there, but instead found when we were looking at Google Earth imagery later on. Atiak was the site of a camp for Internally Displaced Persons (IDPs) during the Uganda civil war about 10 years ago. These are Ugandans from the surrounding area who needed to leave their homes to flee from Joseph Kony's army. If you look at satellite imagery the difference between 2006 and now is shocking.
Thursday was our last day in the field – the goal for this day was two resistivity surveys and two well repairs (as opposed to the usual single repair). A bit ambitious, but the locations we picked were close to Gulu. Of course things never go as planned, and the few kilometres we needed to drive still took about an hour due to really bad roads. However, we still got all the work done, and both well repairs went well!
On Friday, we had a classroom day for the students. The Canadian members of our team shared knowledge about the geology of the area, geophysics, and some of our results from the program. There was lots of discussion about how to interpret resistivity cross-sections. I showed some of our results in View; all the students seemed pretty impressed and were able to pick up on the 3D interactivity pretty quickly.